Human Performance Laboratory
Mission
The mission of the App State NCRC Human Performance Laboratory is to investigate unique nutritional products as countermeasures to exercise- and obesity-induced immune dysfunction, inflammation, illness and oxidative stress.
Community Fitness Testing Program
Location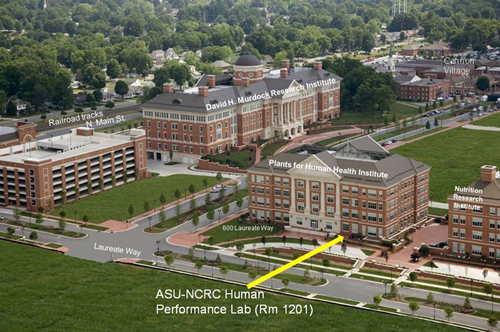 Located in Room 1201 of the Plants for Human Health Institute building at 600 Laureate Way on the North Carolina Research Campus in Kannapolis, North Carolina. (Image depicting the location on the campus).